Long stays in Mauritius : living and working in Mauritius
Mauritius is one of the favourite expatriation destinations for many foreigners, notably the French and South Africans. There are many good reasons to stay for a year or longer. Find out more on how your favourite destination lives up to its promise?
A very special island with a warm and welcoming population.
unsurprisingly, Mauritius ranks first among African countries on the happiness index. Just ten hours by plane from Europe, the destination is internationally renowned for its exotic landscapes as well as many other assets. Apart from its golden sandy beaches, pristine lagoons, fascinating biodiversity, mountains and primary forests, multiculturalism and a simple lifestyle are a must. Mauritius has thus a lot to offer to its visitors.
The best thing about Mauritius is definitely the Mauritians. Their hospitality, natural kindness and benevolence makes them very special hosts. The crime rate is relatively low and the country is regarded as safe.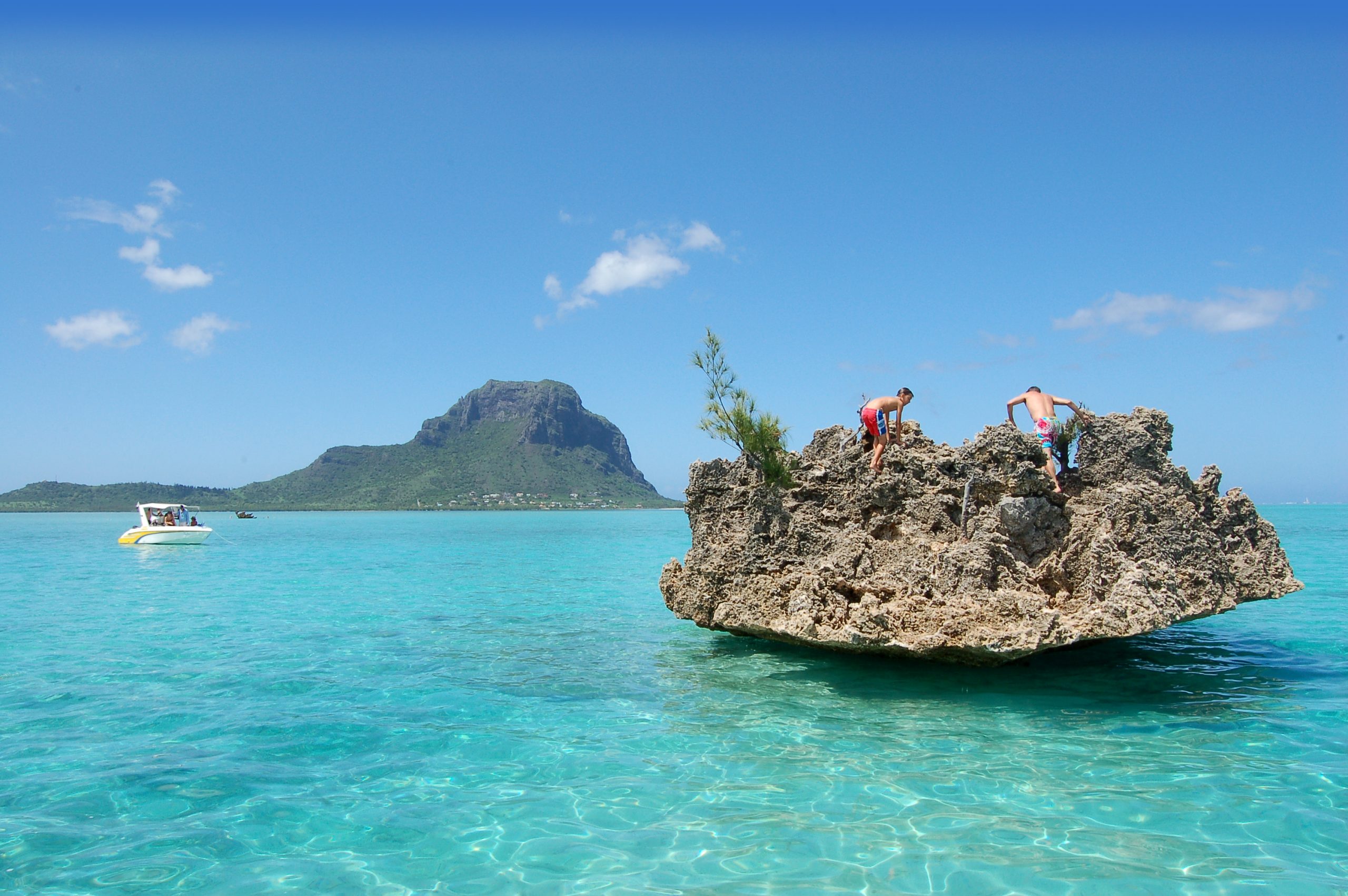 All you need is here
Although your usual environment may be different, you will nevertheless have all the necessary commodities in Mauritius: excellent road networks, private clinics, fine restaurants and wine shops, internet connection, open air areas, private French and international education, supermarkets and hypermarkets, shopping malls, as well as a full range of leisure activities around the sea and the beach, international golf courses, sports and leisure clubs, cinemas, theatres, concerts… Be prepared for a memorable long stay in Mauritius!
Your individual villa as your choice of temporary residence
The pandemic confronted us with the urgent need for a safe, healthy, and pleasant environment, with a garden and as few restrictions as possible. Enjoying a seaside resort, working from home in a relaxed way under your kiosk is what Mauritius is all about! The government's Premium visa is for you: aimed at professionals who can work from any place, it simplifies your stay in Mauritius for one year, renewable.
Do you want to make the most of the experience without moving your furniture? Marguery Villas is THE ideal solution for self-employed with families. Check out our "Long Stay" Special Offer. Your private villa, fully equipped, with linen and cleaned daily, provides you with the best hotel services, while feeling at home. No more deposits, leases and complicated property owner contracts. At Marguery Villas, just bring your clothes. Our concierge and reservation service are there to assist you with any questions you may have and to help you get settled in.
The resort is ideally located close to the beaches and all essential shops. School transport is available right outside the residence to the French primary school in Tamarin or to French and international secondary schools and colleges around the island. Private swimming pool, tropical garden, kiosk and outdoor living: Marguery Villas warmly welcomes you for your long stay in Mauritius!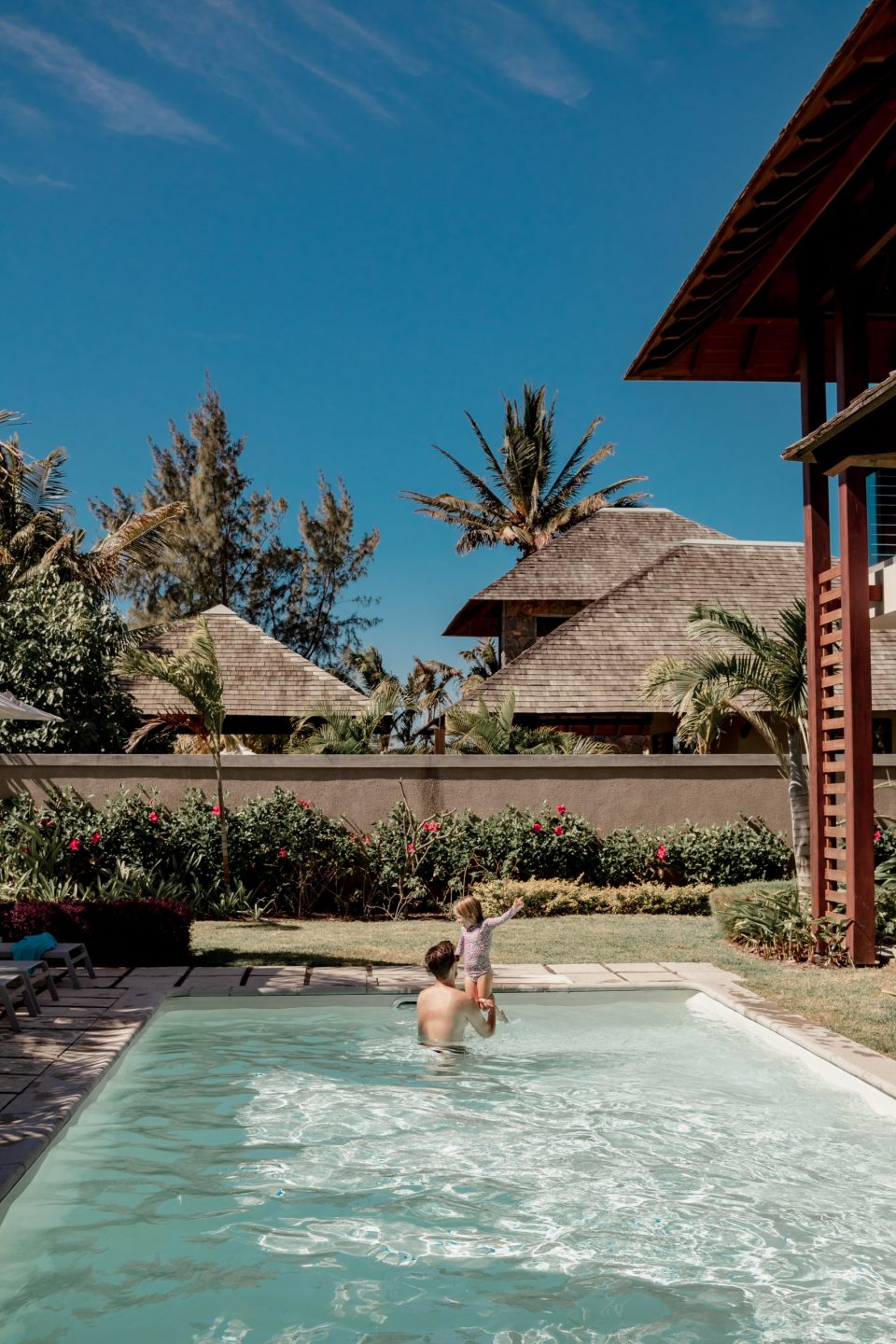 Contact Sandrine from our Booking Department for all your questions about our Special Long Stay Offer. Give a new breath to your life project: choose Mauritius as your new home for a year or more and settle down at Marguery Villas or Mythic Suites & Villas.